Addressing the statue - exhibition
Client: American Museum of Natural History | Art Director: Catharine Weese
I designed and helped develop a ground-breaking show that critiques and contextualizes the uncomfortable statue outside the American Museum of Natural History. It's rare for an institution to reflect on unsavory pasts and address the complex legacies of American heroes like Roosevelt, so I'm proud to have played a part in creating this important show. The theme of my concept was to layer clusters of information upon fragments of the past. I developed a bold, graphic style to visually separate contemporary views from pieces of history.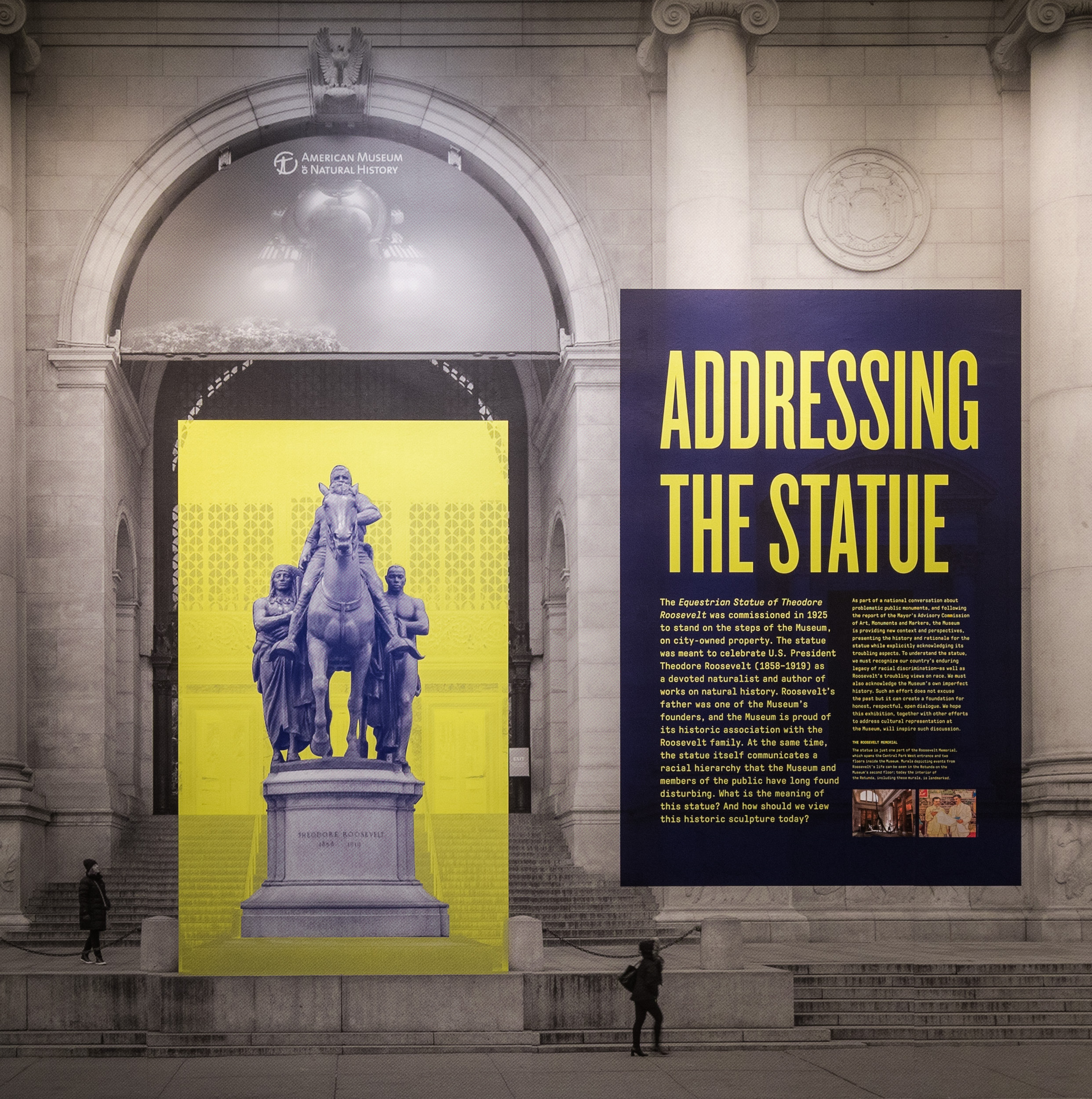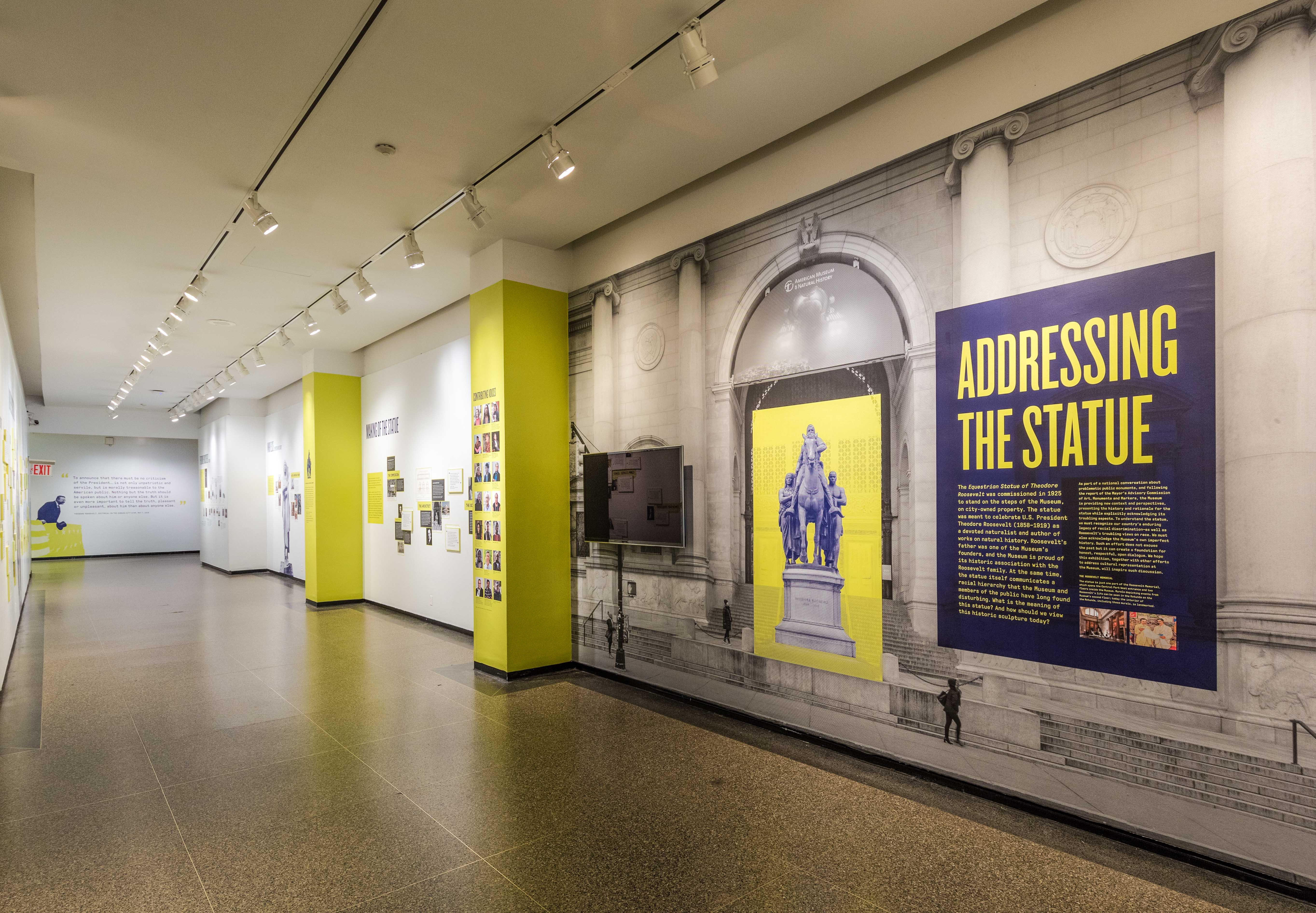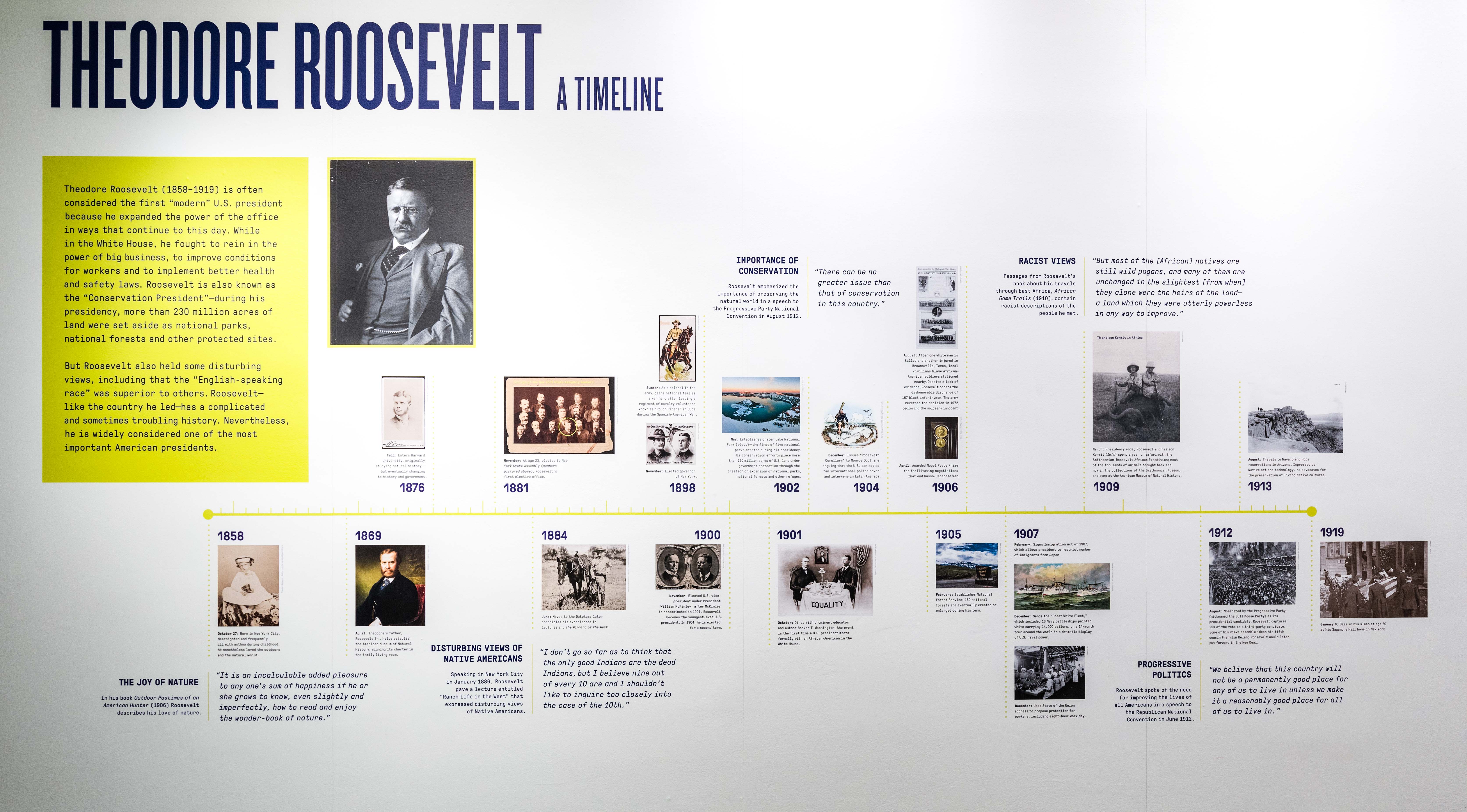 Our team agreed it was important to treat the opinions of the people on the street with the same level of importance as the "expert" viewpoints. I also fought for more BIPOC interview voices and made sure that the graphic placement and treatment allowed their voices to shine.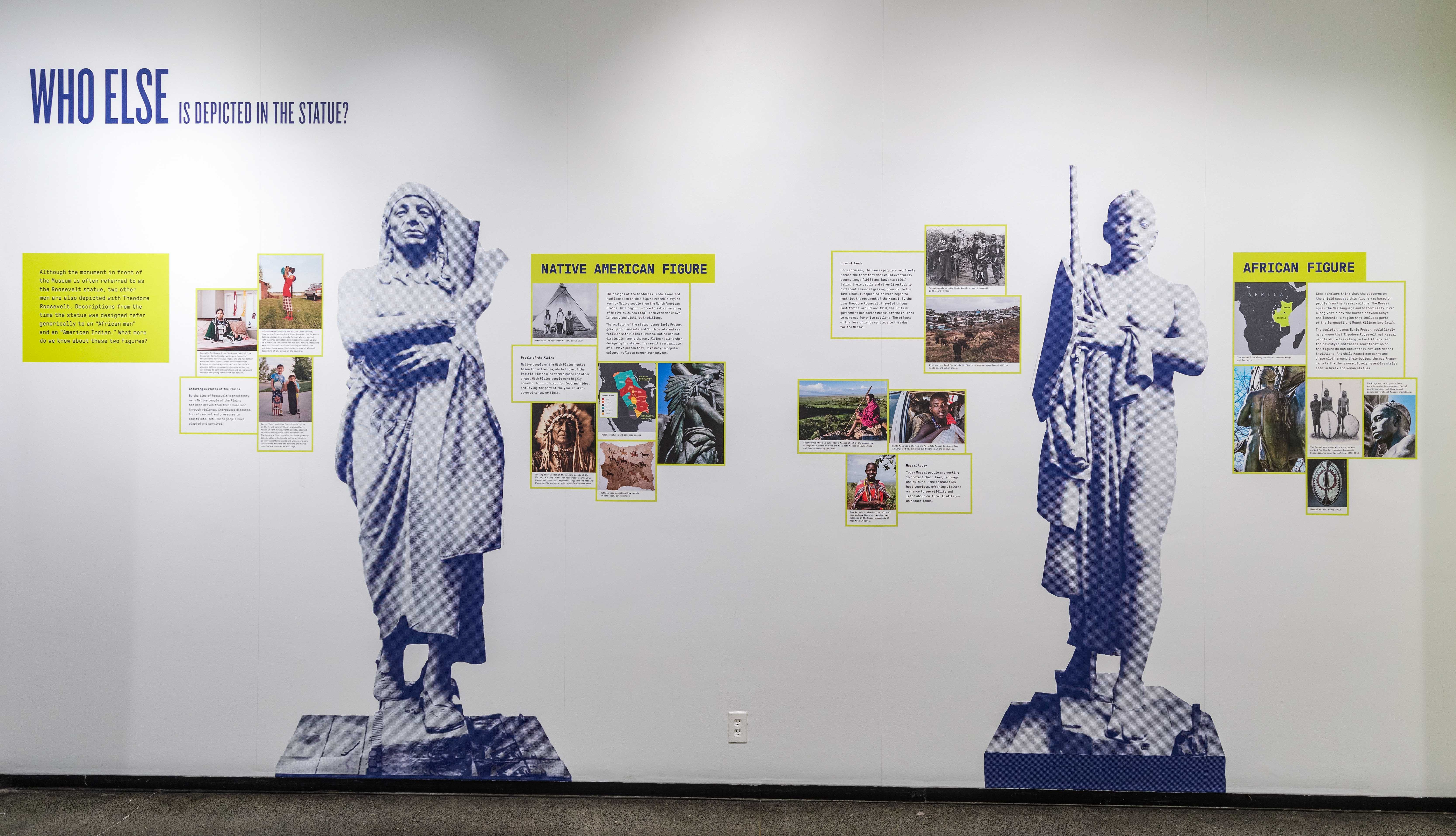 I also did a lot of my own photo research in conjunction with the editorial team to find stories of contemporary Plains Native Americans and Maasai villages to communicate that these are contemporary groups of people--not relics. I'm particularly glad that through my research, I was able to bring
Carlotta Cardana's Red Road
photography project into the exhibit. Her amazing portraiture is slated for a future solo exhibition at the museum to contrast the outdated and hurtful tropes featured in some of the permanent Native American halls.
The show started as a small intervention piece: one large wall with quotes flanking an image of the statue, two small walls featuring an intro and details explaining the history of the monument, and additional info on Roosevelt on two columns. The show exapnded as the team felt the need to tell a more comprehensive story of the legacy of the piece and highlight the two flanking men, who have neither names nor defined cultural identities.
Online Exhibition ︎︎︎

New York Times Review ︎︎︎
---
Initial Sketches
Surprisingly, one of my very first concepts ended up dictating the entire graphic style of the show. Some of my earlier sketches refelct the scope of the project when the focus was geared towards Roosevelt's complicated legacy. Some of my inspiration also came from the Decolononize Movement's previous attacks on the monument and many of the NYT Magazine covers that focus on history, revision, and protest.
---
Credits
Graphics Director: Catharine Weese
Designer: Molly Magnell Writer: Sasha Nemeck
Film Director/ Producer: Requina Allen
Project Managers: Dina Lingus, Antonia Gabor
VP of Exhibitions: Lauri Halderman
Senior Director of Exhibition Projects: Melissa Posen
Photos: C. Cheswick/ AMNH