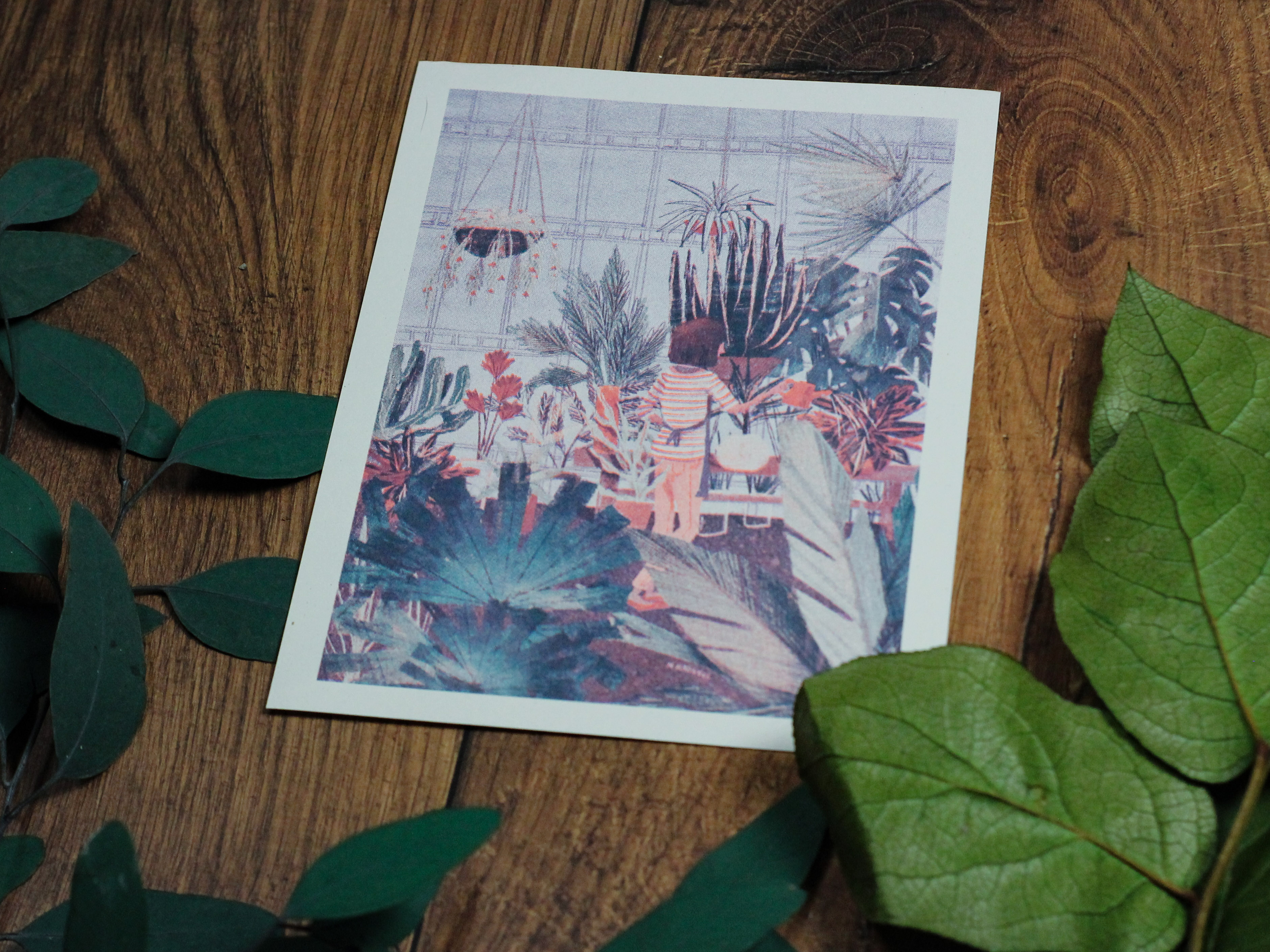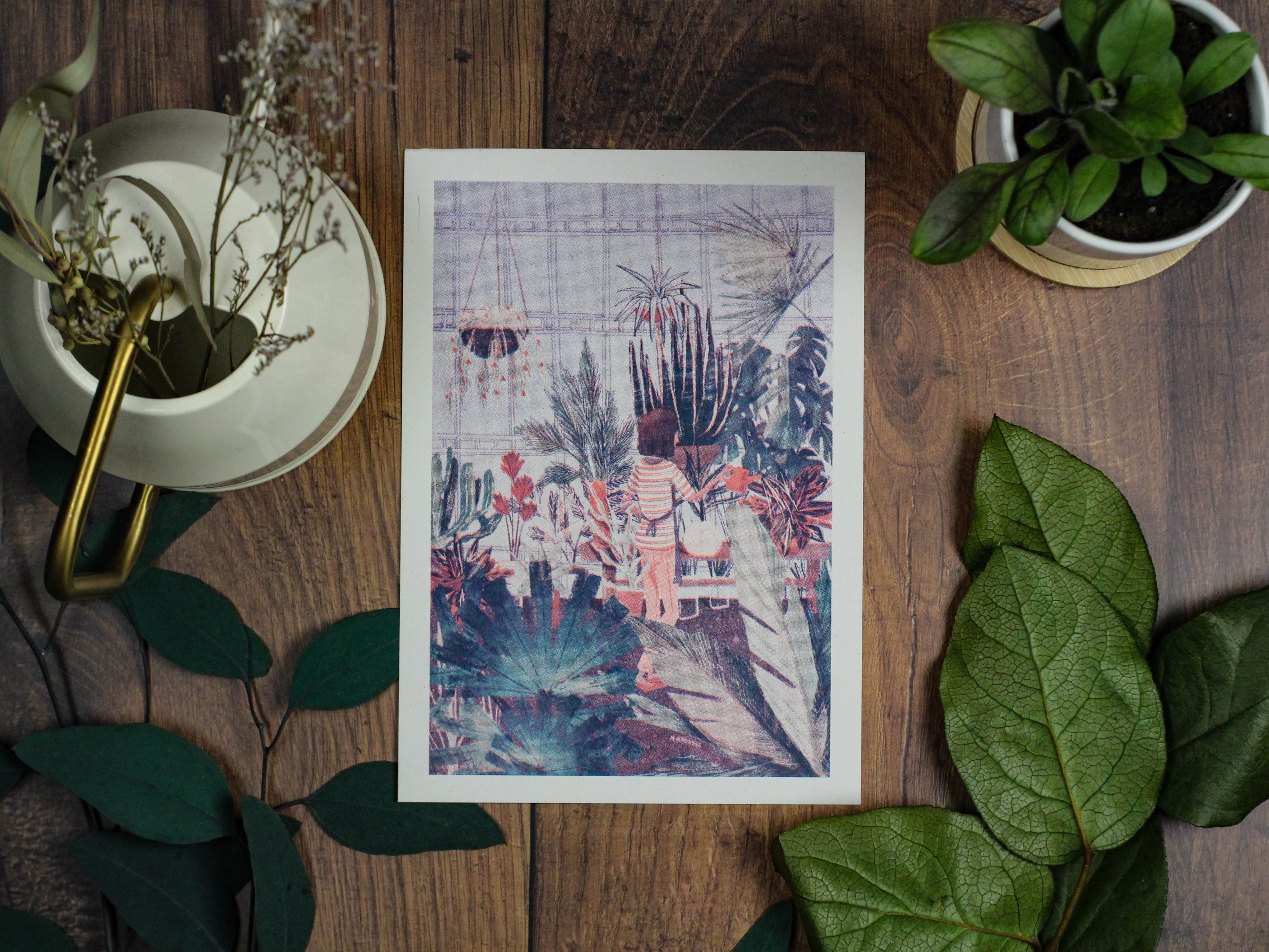 Greenhouse
Riso Print
A perfect gift for any plant lover! This print was part of a limited edition run of postcards from
RISOTTO Studio's Brooklyn edition of the Print Club (Issue #35)
. the back of the print features a message and address space to send the art as a postcard.
5" x 7.5" risograph print (3/8" border for framing) printed in teal, fluorescent orange, and violet on Context Natural 250 gsm paper. I have a limited set of 35 prints--any other copies are only available as a part of RISOTTO's full postcard set on their site.
Like you, all riso prints are unique, so allow for some variation between prints! This ships in a protective sleeve with backing board in a rigid mailer.
Printed by hand in Glasgow, Scotland.
Also available as a full-color digital print.
BUY NOW BUTTON