︎︎︎Shop
COVID-19 update?
I had to shut my shop down for a bit because of the virus, but I've re-opened with more products. Please allow for a couple of days before your order ships to minimize my number of trips to the post office. Anything that counts as a package usually gets shipped within two days.
What's a riso print?
A risograph machine is like the love child of a photo copier and a screen printer--i.e. you can make a lot of duplicates from a template, but you need a unique template for each ink color. Each print is separated into grayscale layers that correspond to their respective ink color. Each pass through the machine adds another level of complexity.
Why not use a regular printer?
My favorite part of the machine is that you can use unique ink colors that you can't get with a normal printer--like fluorescent and metallic inks. The machine also creates beautiful dot patterns to simulate changes in color opacity. And due to the nature of the machine, inconsistencies and misalignments create unique prints.
Something's not right about my order?
Shoot me an
email
, and I'll try to resolve it as quickly as possible!
Do you do international shipping?
I ship to the U.S. and Canada right now, but send me an email and I'll see if we can make something happen! I might be able to offer cheaper shipping for smaller items, like patches. Send me an email and we'll see what we can do.
Do you sell anywhere else?
I'm also a part of the People of Print shop (profile coming soon) and doing some A/B testing on
Etsy
. If you're interested in carrying my work in your shop, send me an
email
for wholesale pricing!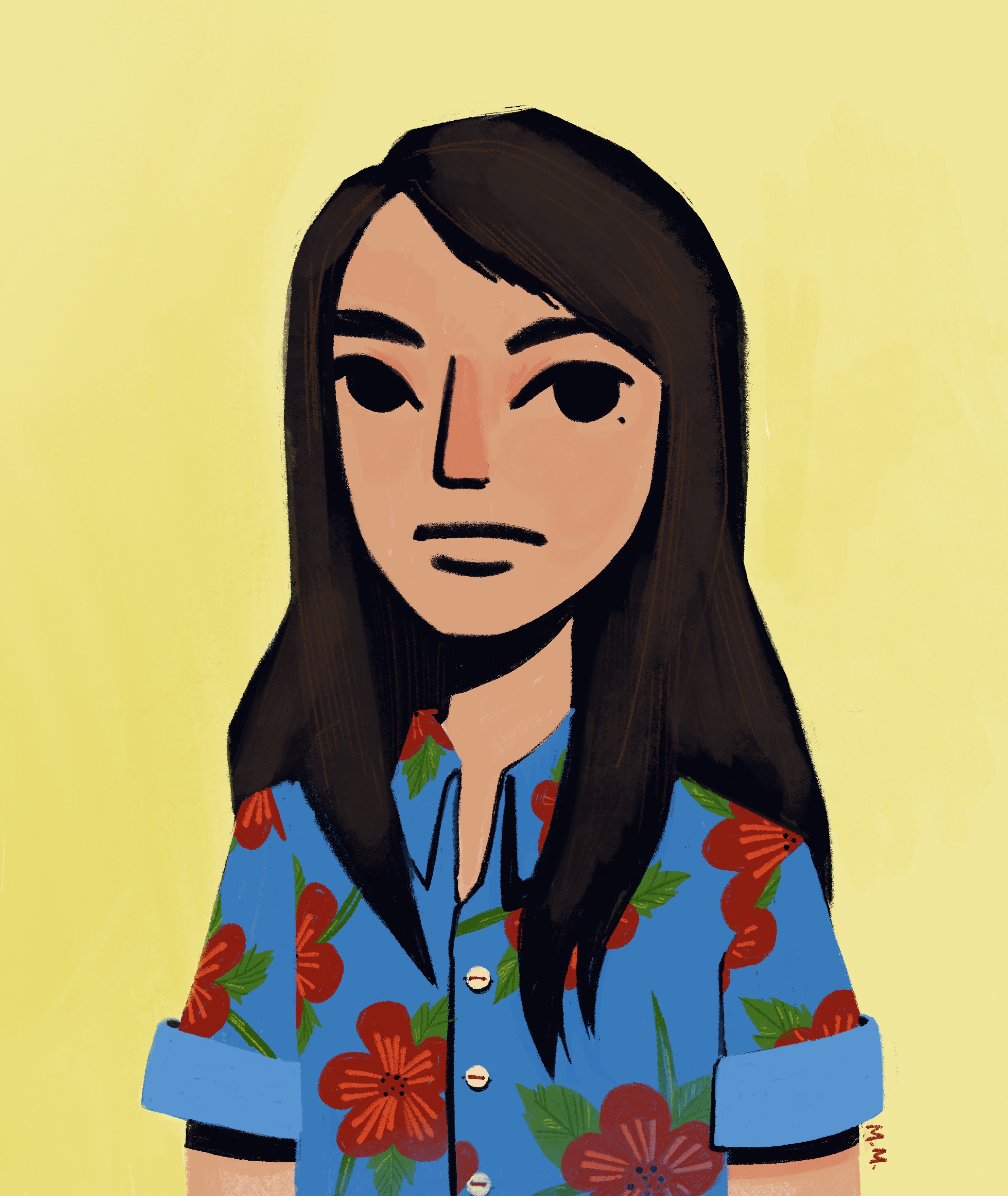 a self portrait of the artist