Stratus Roasters launch
Stratus was the brainchild of four friends who wanted to make great coffee and lower the barrier of entry for people who wanted to upgrade their coffee game.
The company had two major goals:
No gatekeeping. Switching to a pourover from instant coffee shouldn't feel scary. Part of the brand mission is to educate consumers in easy to understand language.
Support artists. Stratus started out as a concept for a coffee shop where musicians and artists could perform and show their work. Transitioning to an online store, we were still committed to promoting up-and-coming talent through limited merchandise commissions.
---
Merch Launch

Tote bags art directed by me and art by illustrator and designer So A Ryu.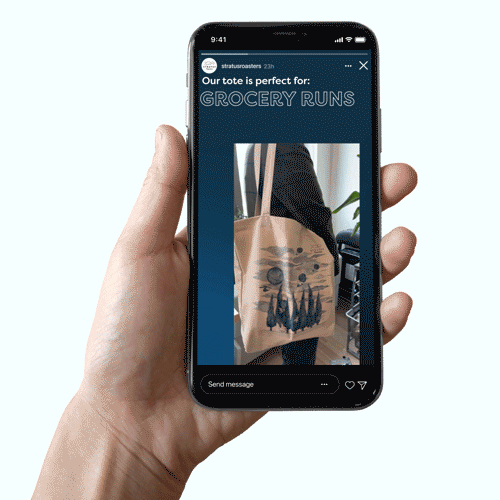 ---
Photography Shoots

Art direction, photography, and editing by me


---
Packaging Extras

Each order going out was accompanied by some goodies