This is a temporary selection of some of my best-selling products. I'll be processing and shipping orders as soon as I can but please allow up to two weeks for your order. Stay tuned as the selection expands!

I got free shipping! After processing, expect priority mail delivery. Everything ships in a waterproof sleeve with backing board or a sealed in a kraft tube mailer.
Kitty gurl
Vinyl sticker

PREORDER. This is a mockup, but this is how the stickers ~should~ look. Arriving to my apartment on 7/15.

RuPaul, don't sue me please. Roughly 3"x3" sticker of a furry lil diva out for a ride and enjoying her slushie.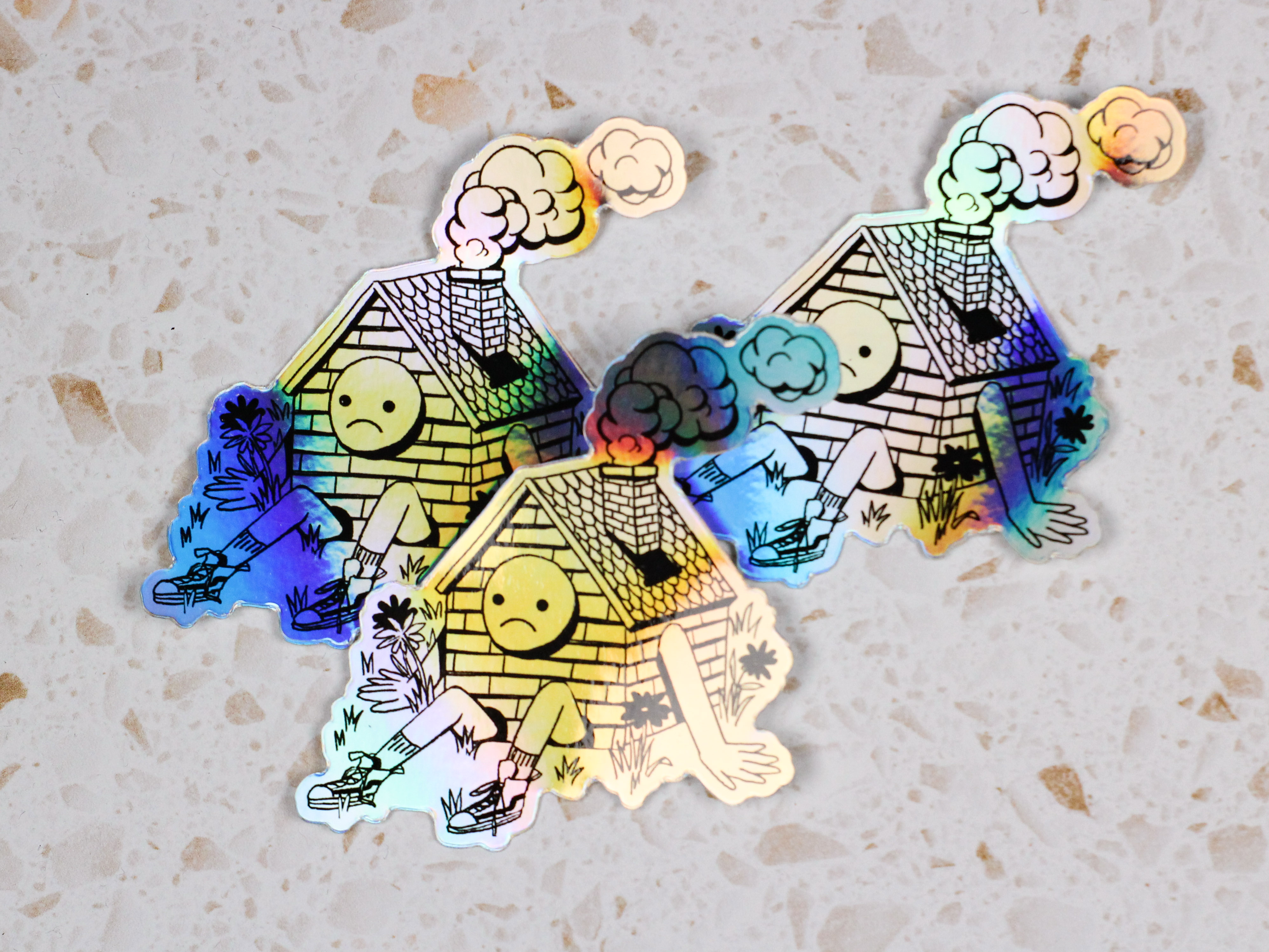 Sad House

Holographic vinyl sticker


The sad, forgotten cousin to Thomas the Tank Engine. Roughly 3x3 sticker, holographic vinyl that ~should~ be weatherproof.

Perfect for laptops, water bottles, notebooks, and gifting to sad friends.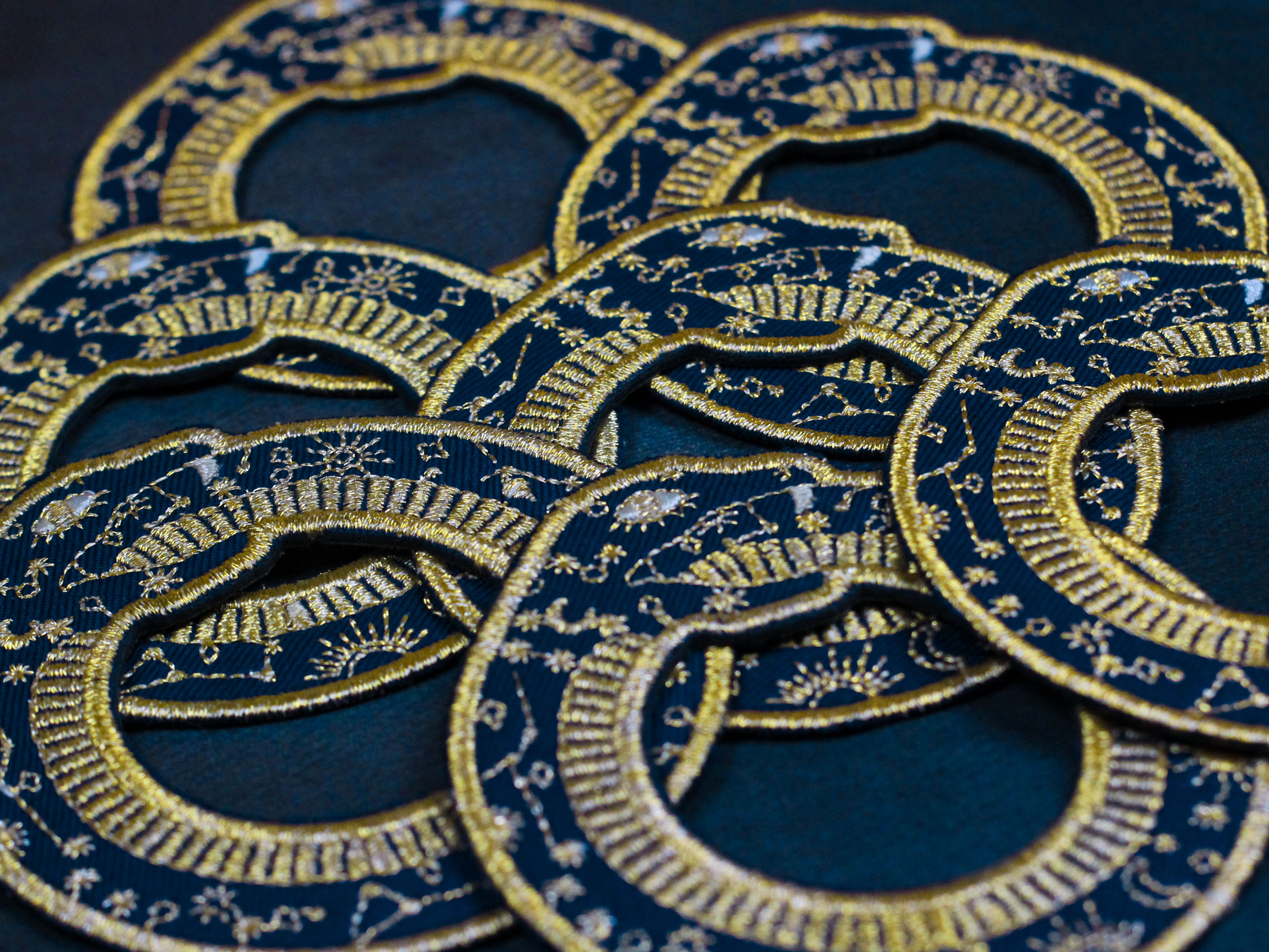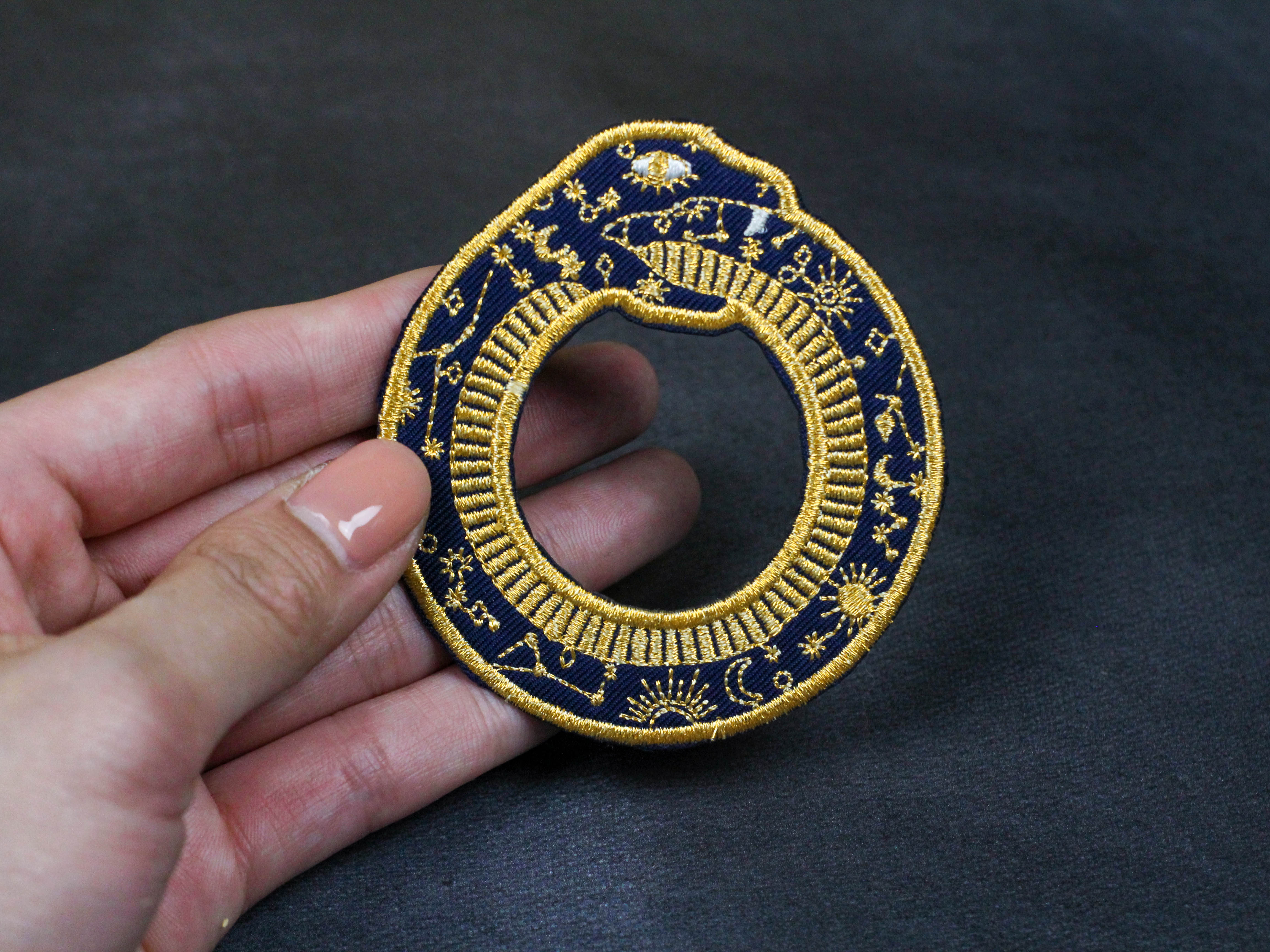 Ouroboros

Embroidered patch

3" patch of a celestial ouroboros. This symbol of a snake eating its own tail represents infinity. Iron on patch, but it's recommended to also add a couple of stitches to secure the piece.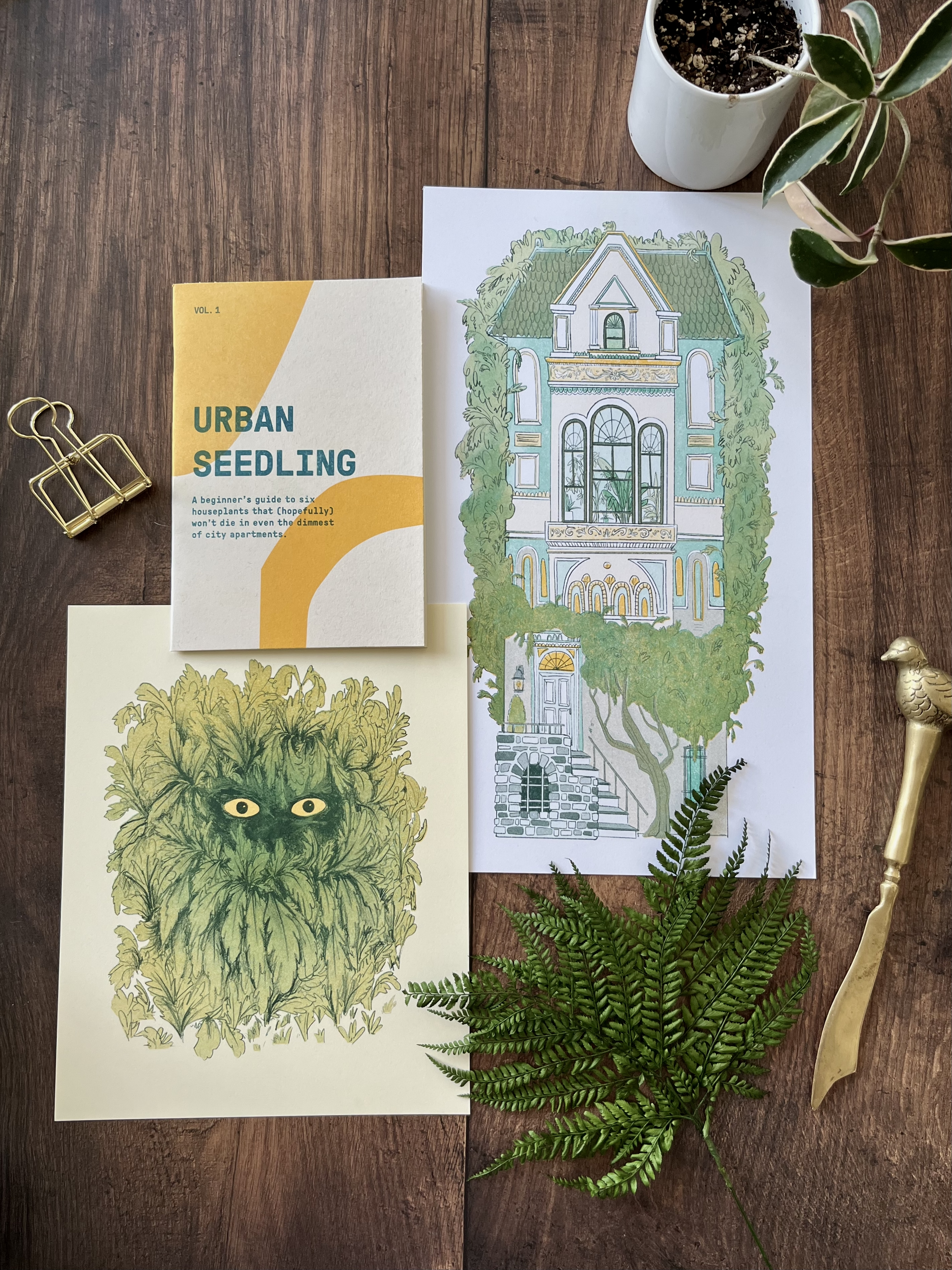 Tall House

Riso Print

SECOND EDITION. The first run has sold out, so here is a new run in a different palette.

A magical townhouse based on a real home in Manhattan. 9" x 16" risograph print printed in Light Teal, Sunflower, and Federal Blue on 80 lb. bristol vellum. Open edition.

Printed by hand in Rochester, NY by Rathaus Press.